Ironheadsofseo.org is the online home for The Railroad Model and Historical Society of Southeastern Ohio.
We are an organization of people interested in any and all aspects of railroading including: indoor scale modeling, outdoor scale modeling, "tin plate" train collecting, full size train operations, railroadiana, and history and hisorical significance of railroading, especially in southeastern Ohio.
We thank you for visiting our Website and Happy Railroading.
Upcoming Events (Click Here for more information)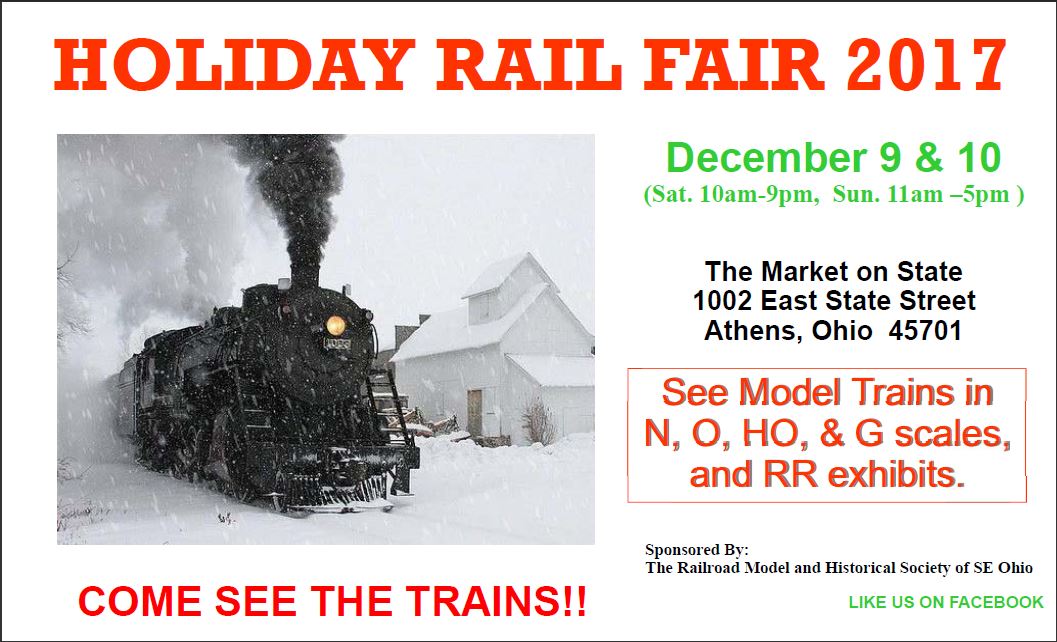 Railfair '17
December 9th & 10th.
The Market on State Street